OpenPhase User Meeting 2023!
Posted on March 15, 2023
We would like to extend our warmest gratitude to everyone who attended and contributed to the success of the OpenPhase Users Meeting 2023. Your presence and engagement helped make this online event a valuable and informative experience for all participants.
For those who were unable to attend or wish to revisit the content, we are delighted to announce that video recordings of the sessions are now available on the OpenPhase Academic webpage. Please visit:
Video Recordings
Once again, we would like to thank all the participants, presenters, and organizers for making the OpenPhase Users Meeting 2023 a great success. We hope to see you at future events and look forward to continuing the collaboration and exchange of ideas within the OpenPhase community.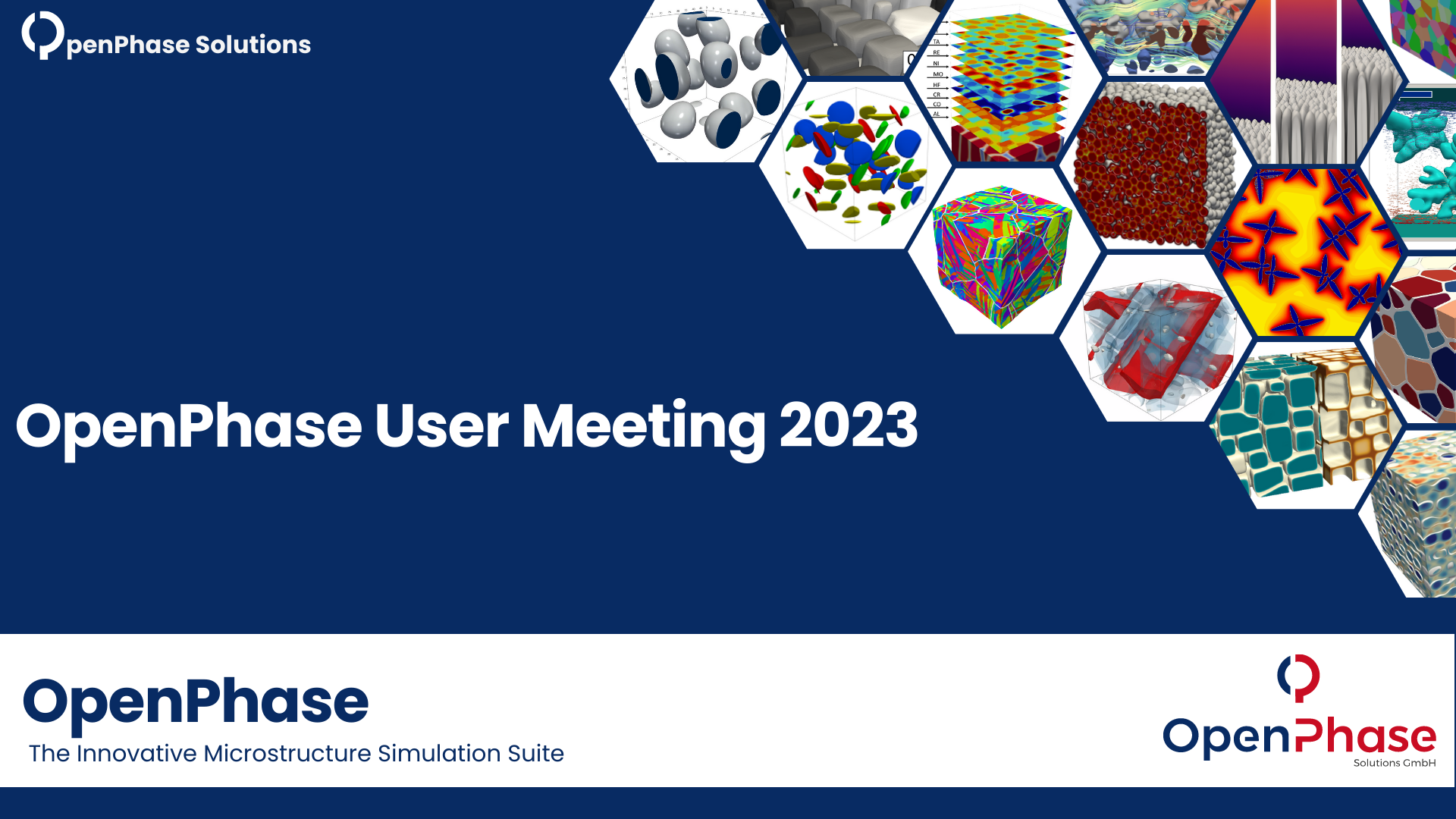 Top