New Book Release!
Posted on March 25, 2023
We are excited to announce the release of a new Open Access textbook, "Lectures on Phase Field" by me, Ingo Steinbach and my collaborator Hesham Salama, published on Springer Nature Switzerland.
This book is, more or less, the script of a lecture series entitled "Phase-Field Theory and Application," which I give at Ruhr University Bochum (RUB) in my department Scale-bridging Thermodynamic and Kinetic Simulation (STKS). It strongly rests on my personal experience during many years in academic and applied research with a special focus on "phase field." The idea is to combine a very brief presentation of the materials-related mechanisms alongside the theoretical background of the phase-field theory and, last but not least, to introduce numerical solutions. One lecture beyond materials science, "Quantum Phase Field," is added: Just free your mind and enjoy!
The "Lectures on Phase Field" are available for free and unlimited access. They cover essential techniques using mathematical language that is easily understood by engineers and natural scientists. The book includes examples, exercises, and further reading suggestions after each lecture.
Table of Contents:
Introduction
Analytics
Capillarity
Temperature
Concentration
Multi-Phase-Field Approach
Stress–Strain and Fluid Flow
Quantum Phase Field
Tutorial 1: OpenPhase
Tutorial 2: OpenPhase Examples
Download the Book
Printed copies can be ordered for a contribution towards expenses, soft or hard cover.
With the release of "Lectures on Phase Field," we hope to provide a valuable resource for professionals and students in the fields of materials science, metallurgy, structural materials, and materials fatigue, not to forget physicists in the fields of quantum mechanics, particle- and astrophysics.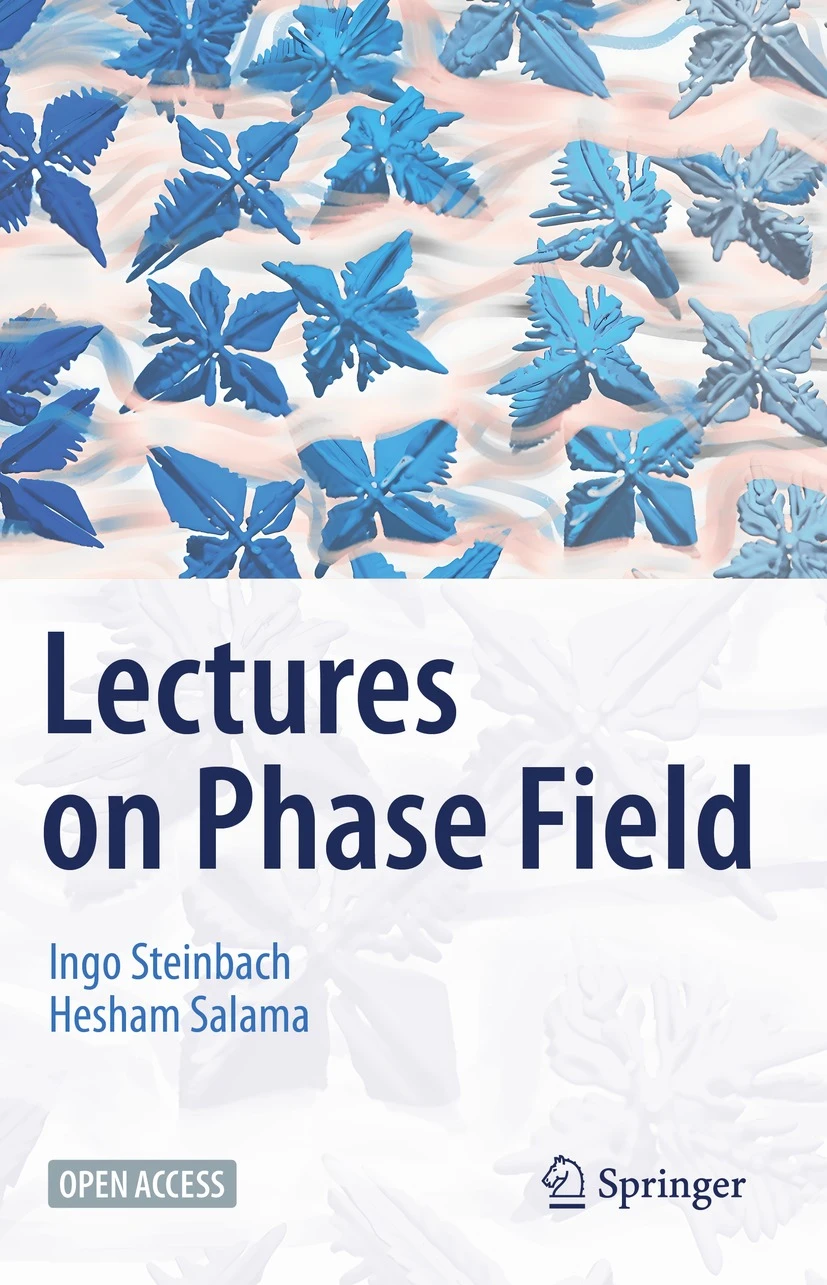 Top