OpenPhase appoints a new CEO
Posted on April 1, 2022
We are pleased to inform you that the company's board of directors has selected a new chief executive officer 🎉.
Prof. Dr. Ingo Steinbach is now in charge of the team as we continue our journey! He is a pioneer of the phase-field theory with early publications from 1996. His "Multi-Phase-Field" approach, with contributions from collaborators and other scientists worldwide, forms a standard for multi-phase application in metallurgy and other fields of applied materials research. Applications range from pattern formation during solidification over solid-state transformation during materials processing to materials degradation and failure. Previously, he served as a managing director of The Interdisciplinary Centre for Advanced Materials Simulation (ICAMS). He is now the chair of Scale-Bridging Thermodynamic and Kinetic Simulation, Ruhr University Bochum. We're delighted to have him aboard.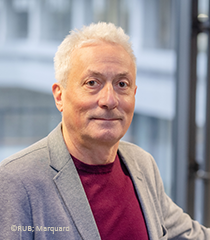 OpenPhase's founders will continue to serve on the board of directors and collaborate with Prof. Dr. Ingo Steinbach to achieve their common goal as part of the company's collaborative development.