OpenPhase Solutions has a new homepage!
Posted on June 01, 2022
OpenPhase Solutions GmbH is delighted to announce the launch of its new website, which can be found at www.openphase-solutions.com 🎉.
The company brand has been in business for five years and has never changed its website, which was simple and sparse. The brand-new website is still being refined. Upon completion, the redesigned website will include the following new features:
Company events and webinars.
Getting Started Guide.
Training possibilities.
Video tutorials.
Detailed documentation.
And many more ...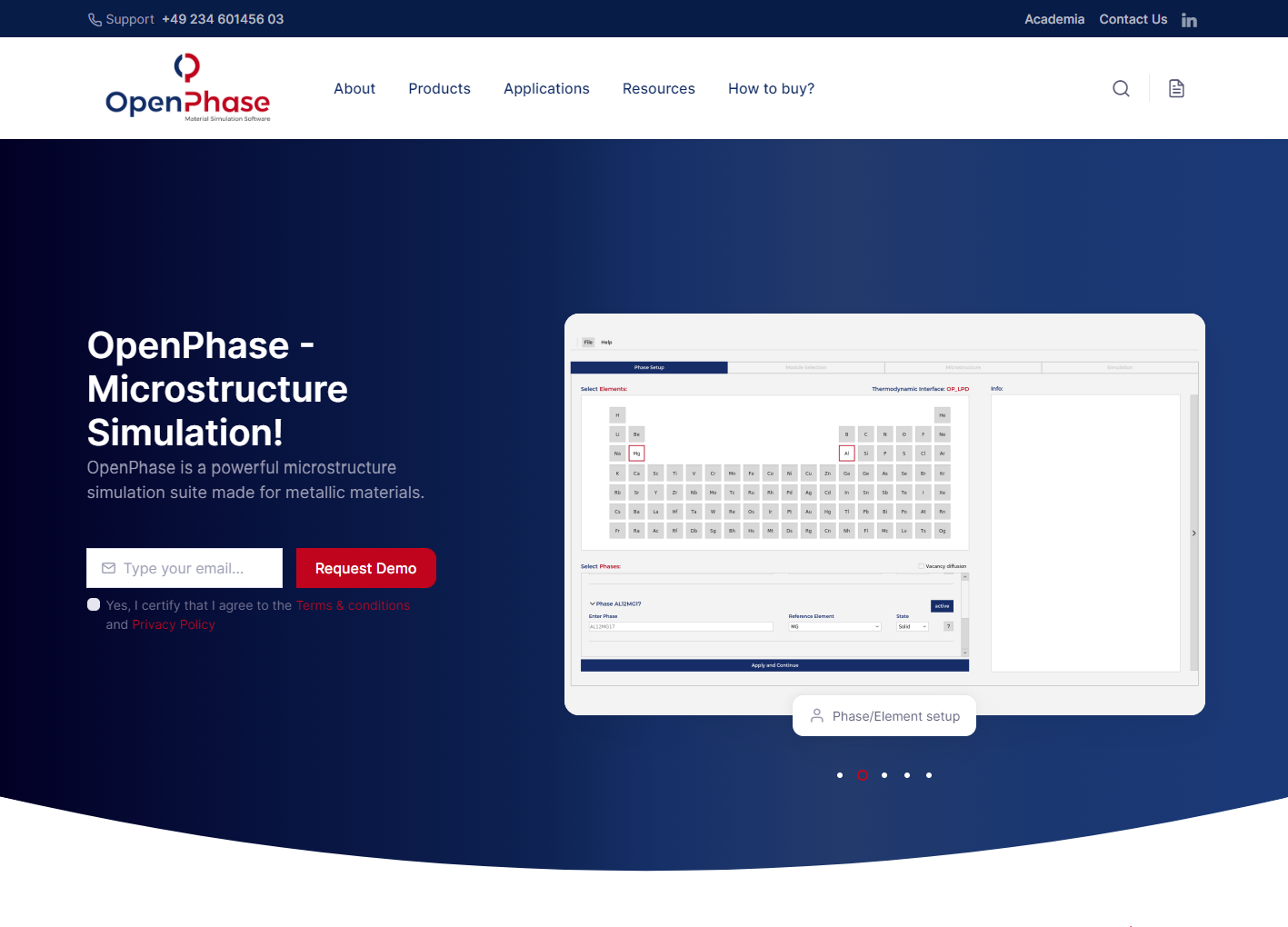 It will also keep track of updates to our software and give the customers a platform to learn more about our products, services and how to request support.
OpenPhase Solutions GmbH invites visitors to explore the new website.